Gloria Fiber Laser Metal Cutting M/c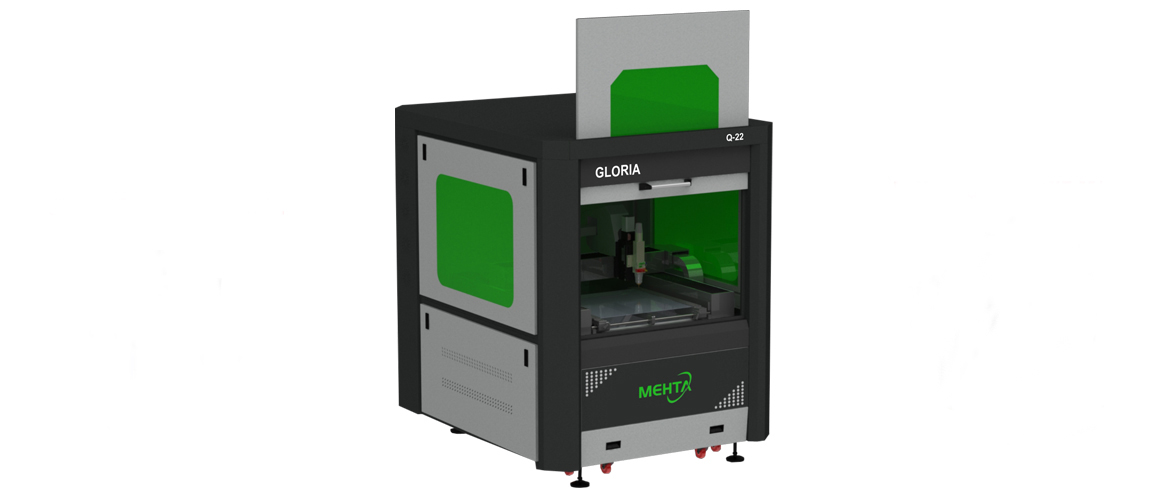 Overview
Q22 Is Special For High Precision Machinery Parts And Microelectronics And Jewelry Industries. Q22 Is Very High Speed And Higher Precision Professional Machine For Cutting Thin Metal Sheet Like Stainless Steel, M.S., Carbon Steel, Galvanized Steel, Copper, Aluminum, Brass, Gold, Silver Etc.
Applications of Fiber Laser Cutting Machine Gloria Series
Technical Specifications of Laser Engraving Machine Gloria Series
Model
GLORIA-Q22
Working Area
600 x 600 mm
Operation Mode
CW/Pulse
Max. Average Power (W)
150 (Pulse), 210 (CW)
Max. Peak Power
1500 W
Polarization State
Random
Repetition Rate
1-5000 Hz
Pulse Duration
≤ ± 0.1 - 50 ms
Max. Pulse Power
15 J
Emission Wavelength
1080 nm
Line Duration
< 15 nm
Output Power Unstability
< 3%
Red Guide Laser Power
0.5 ~1 mW
Cutting Head
BT-230Cut
Max. Cutting Speed
30000 mm/min (Adjustable according to different cutting thickness)
Position Accuracy
±0.04 mm
Minimum Line Width
< 0.12 mm
Cooling System
Water Cooling
Driving System
AC Servo Motor and Drivers
Transmission
X, Y, Z Axis all with imported ball screw.
Working Voltage
380V/220V
Total Power Consumpted
18 KW
Specifications are liable to change without prior notice.